SHIPPING IS $5 TO USA AND $7 INTERNATIONAL OR SPEND $50 OR MORE AND GET FREE SHIPPING WORLDWIDE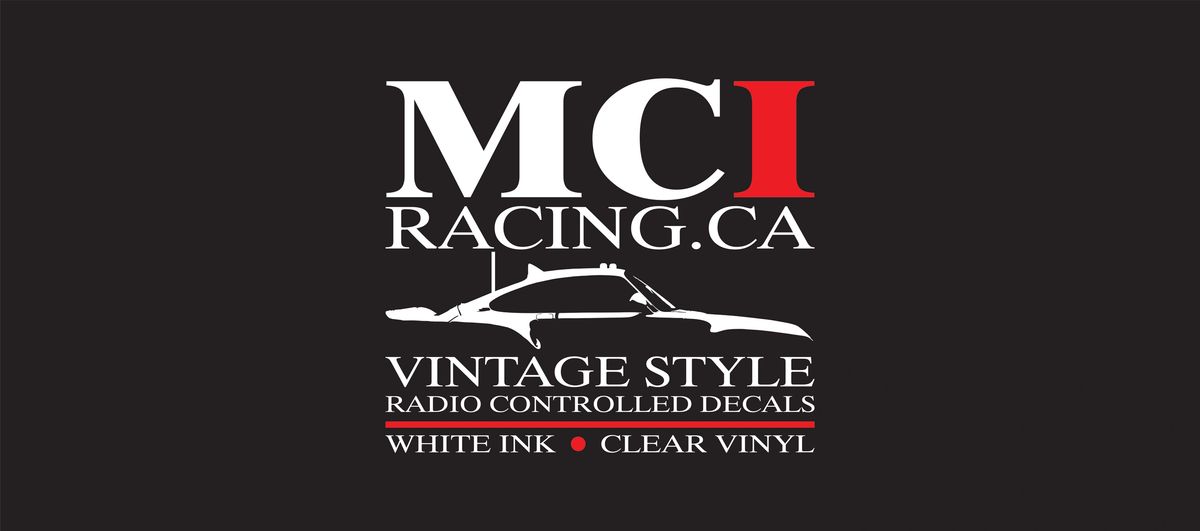 SHIPPING IS $5 TO USA AND $7 INTERNATIONAL OR SPEND $50 OR MORE AND GET FREE SHIPPING WORLDWIDE
UPDATE FROM MCI REGARDING COVID19 PANDEMIC
To all Customers:
I am still operating and functioning as normal. MCI is still
printing and shipping decals every week so there is no need to worry.
At MCI it is business as usual.
However I do ask that you be patient with orders arriving. The shipping
services in Canada are slowed down and parcels are taking longer than
normal to clear customs and cross borders
Thank you everyone for your understanding and patience.
Nathaneal Ellis - MCI
WELCOME TO MCIRACING.CA
WE SPECIALIZE IN OFFERING RARE AND OTHERWISE UNAVAILABLE RC DECALS
ALL OUR DECALS ARE PRINTED ON CLEAR COMMERCIAL GRADE VINYL AND BACKED IN OPAQUE WHITE INK
ALL OUR PRICES ARE IN
USD$
Shop